Before we start needing to download any specialized diagnostics software, the Task Manager has always been the quick go-to tool to try and figure whats wrong or running. Windows 10 made it especially user-friendly and added a lot more details about hardware. It's of course accessible via the good old Ctrl+Alt+Delete menu, but if all you really want is the Task Manager, might I recommend Ctrl+Shift+Esc, which can be done with a thumb and a finger on your left hand 🙂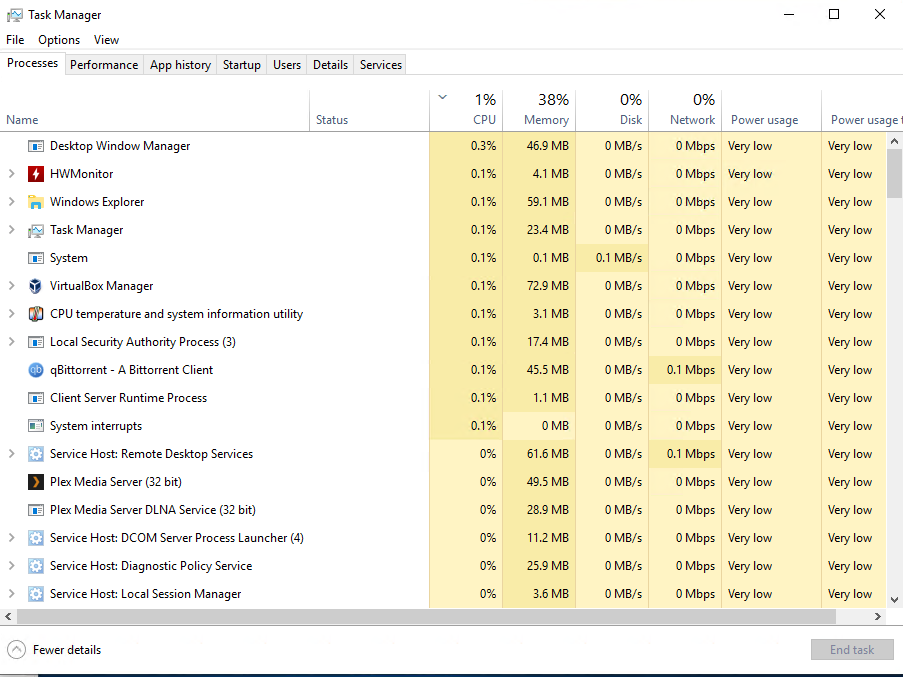 Once there, first I recommend More Details to see more specific usage of each program and it's load on your CPU, RAM, Harddisk and Network. The colors here range from light yellow(very low usage) to dark red indicating heavy usage and maybe a reason why you are waiting on a process on the pc.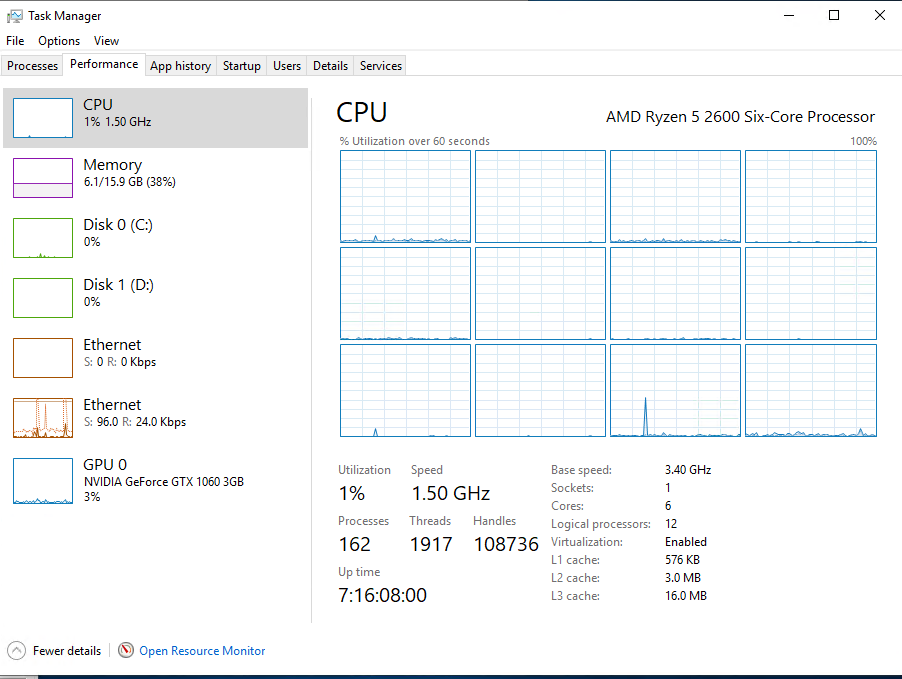 The Performance tab i also like a lot, because it shows you more specific data on each component. A Process might not show very high Disk Usage, but a look in Performance might show you that your Disk is actually under 100% load, meaning any additional workloads will have to get in line.