I won't go into any specific products in this category as there are far too many vendors and any performance difference will be small and down to the numbers that the vendor has testet the module with.

If you want the short answer: 2x8GB of DDR4 at around 3000Mhz, CL15-16 will do great on almost any platform.
AMD Ryzen CPUs are especially fond of highspeed memory, so get at least 3000-3200Mhz memory for those CPU's.
Most of the time, RAM doesn't really affect the performance of your PC, that much. What's important is simply having enough for all of the tasks that you like to have open and for most people it will be nearly impossible for you to exceed 16Gb.
Simply running windows will take up about 4GB and a respectably big game like Witcher 3, will require about 3GB, additional RAM.
So you see, you could technically get by with 8GB, but you'll be cutting it awfully close and once there's no space left on your RAM, your system will start loading your programs onto your disk(C:), which will be so much slower than your RAM that you will basically experience system-freezes.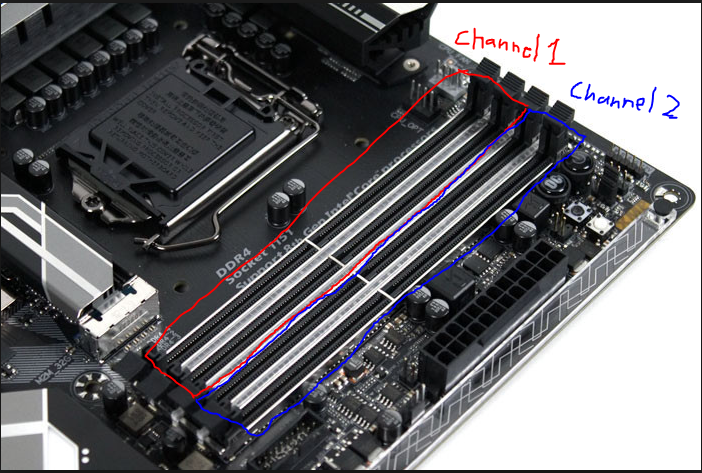 A common thing that people overlook, that actually can have an impact on performance, is utilizing all channels to the motherboard. In most cases "Dual-Channel". This feature makes it easier for the system to load running programs into the RAM, due to having more -channels- to funnel the data through.
The common, recommended RAM configuration is using slot 2- and 4, from the CPU, these slots are therefore often called DIMM_1 and DIMM_2, which can be confusing since most people would simply count 1 ,2 ,3 ,4 from the left to right, which would make them use the wrong slots.
Correctly utilizing Dual-channel can gain you about 10-20% performance.