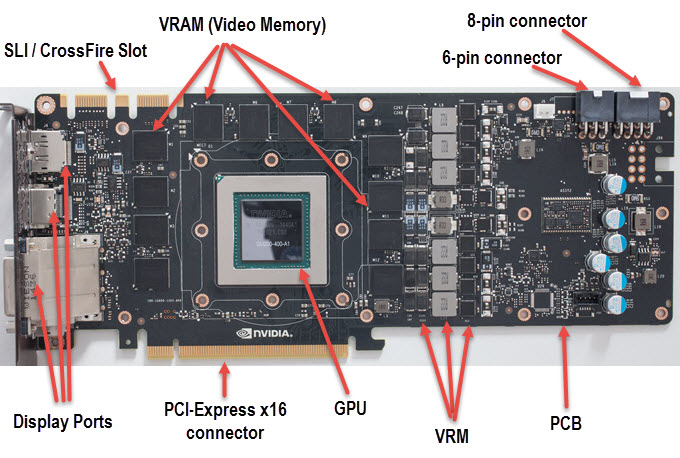 Graphics Processing Unit
Handles 3D rendering tasks and "simple" calculations, that the CPU is unsuited for
Often used interchangeably with a Graphics Card, although it's not entirely accurate.
The GPU is the chip on a Graphics card, which does almost all of the work, but it needs the surroundings of RAM, VRM(power delivery) and Cooling around it to function properly, all of that can then be packed together on an Expansion Card.
An expansion card with graphics enhancing features on it it logically called a "Graphics Card".