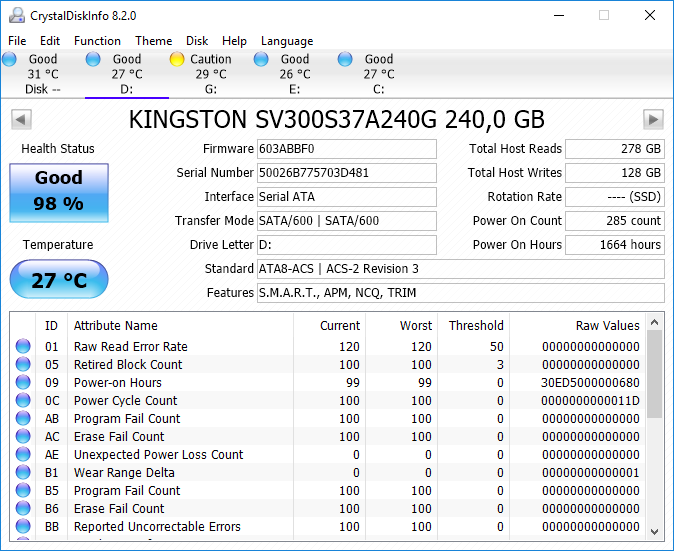 CrystalDiskInfo is a great tool for specifically examining the state of your drives, which are one of the more likely components to fail first in a PC.
HDD's or (HardDiskDrives) and SSD's(SolidStateDrives) are of course very different from each other and will fail in different ways at the end of their lifespan.

If you're really nerdy and you like to read, you can learn more accurately to read the state of your drive, or you can simply look at Health Status on HDD's and the percentage State on an SSD and you'll get a decent idea how much you should trust that drive not to fail you anytime soon.

From my personal experience HDD's experiencing daily usage will fail after about 5 years. This is a very rough estimate though and will depend on usage as well as durability. Some brands of harddrives favor Performance while others favor Longevity.

SSD's are much harder to estimate since the technology they're built on have improved tremendously in the last years. I will go out on a limb and say they will last longer than HDD's – unless you delete and rewrite data on them all the time. Simply reading the data on an SSD doesn't reduce it's lifespan.