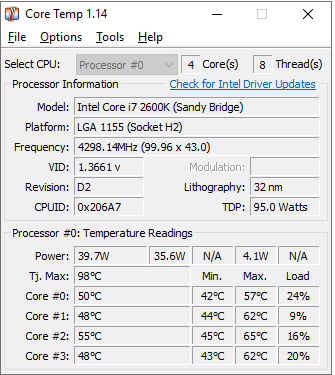 If you're worried that your PC is getting too hot. Core Temp is a small program that simply allows you to monitor the temperature of your CPU, it's current workload, along with some basic information about your CPU that is nice to know.
Frankly I always found it a bit peculiar that windows doesn't include any temperature monitoring software, since a common reason for PC slowing or even shutting down is temperature.
Core Temp has a very small footprint and can be left open and checked later, after using a fullscreen application.