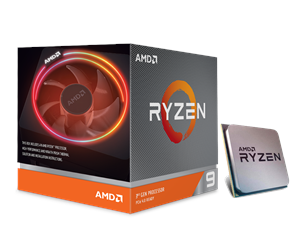 3.8 GHz (4.6 GHz Turbo)
Unlocked
12 cores (Dodeca Core) 24 threads
64 MB cache
AM4 Socket
105 watt TDP
Box (incl. Wraith Prism cooler)
Expected price 4.190,00 kr.
Buy this CPU, if your budget is very high, but you don't wanna overspend on a high-end desktop platform, which is much more expensive, both on CPU, Motherboard and RAM.
It's great for heavy workloads and really good for gaming, though it would be a shame if that's all you do.
It comes with a cooler that will do the job, if you don't plan on Overclocking.